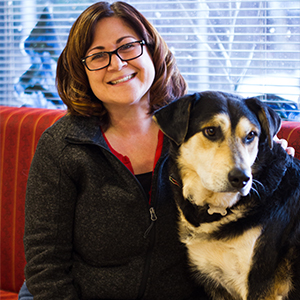 Erin Watson – Practice Manager
Erin joined Boston Animal Hospital in September 2016 with an extensive background in veterinary medicine spanning nearly 20 years. She is committed to providing exemplary physical and emotional care for patients and their families. Erin has worked in General Practice, Emergency and Surgery as a technician, Front Desk Coordinator, Technician Supervisor, and Office Manager. She lives in southern New Hampshire with her human family and rescue pups Sammy and Riley. Erin spends her spare time enjoying the beautiful lakes, mountains and beaches of New England.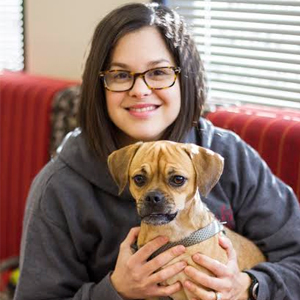 Ely – Veterinary Technician
Ely has spent ten years working in the veterinary field. She grew up with dogs and knew from a very young age that she wanted to spend her life caring for animals. She is passionate about helping provide a long and healthy life for all of her patients. She is especially interested in promoting good health through proper nutrition and maintains our line of veterinary diets. When not caring for patients, Ely enjoys spending time with her family, including her cat Mr. Blue and her puppy Jewel.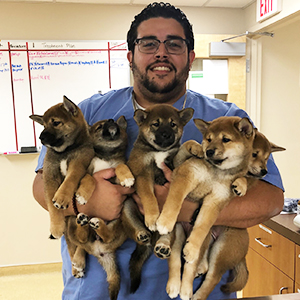 Johnny – Veterinary Technician
Johnny has worked in the veterinary field for the past 8 years after deciding early on that he wanted an "unusual" career. He joined BAH during the summer of 2018 as a veterinary technician and is particularly passionate about helping pet parents provide the best possible care for their pets. When not at work, Johnny cares for his own menagerie of four-legged children which include his Siamese cat – Sasha, Django – a veiled chameleon, 2 bearded dragons – Luna and Toothless, and Gecky the leopard gecko.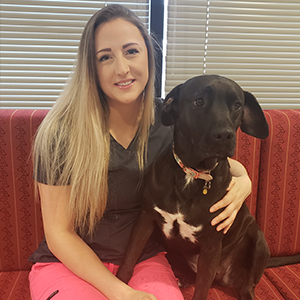 Sam – Veterinary Technician
Samantha joined our staff in February of 2018 bringing a lifelong passion for animal care and nearly 10 years of experience in the field as both a certified groomer and a veterinary technician. She has a passion for providing exceptional patient care and helping educate pet owners about the services we recommend.  In her free time, Samantha is an avid Bruins fan who enjoys staying active by going to the gym or hiking with her rescued lab mix, Audrey.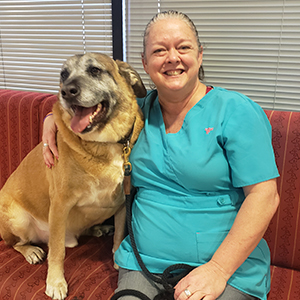 Maureen – Veterinary Technician
Maureen brings over 30 years of experience in veterinary medicine to BAH and has always been drawn to animal health. In addition to her extensive knowledge and experience, Maureen has a bachelor's degree in biology and hold certificates in anesthesia, dentistry and nutrition. In her spare time, she enjoys horseback riding, reading and spending time with her grandchildren. She is also a proud pet parent of 2 dogs Eli and Jovie, and 3 cats Bagheera, Margaret and Harry.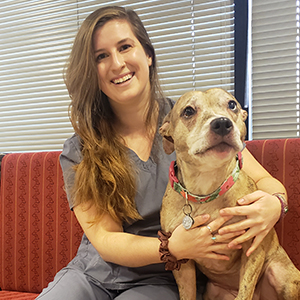 Julia – Veterinary Technician
After graduating from the University of Vermont in 2016 with a degree in Pre-Veterinary Sciences and Environmental Biology, Julia worked as a dairy management consultant for family farms around the Burlington, VT area. She now wishes to pursue a degree in veterinary medicine and is gaining her small animal experience here in Boston. Julia spends her spare time going snowboarding in the winter and camping around New England in the summer months. Her adventure sidekick is a Catahoula pitty-mix rescue pup named Daga who has been romping by her side since 2014.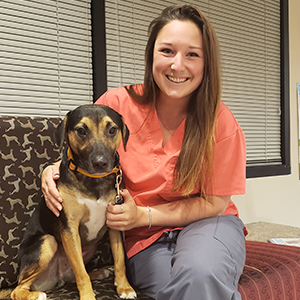 Olivia – Veterinary Technician Assistant
Olivia worked as a supervisor for Red Dog Pet Resort prior to joining the BAH Staff in the fall of 2018. She has always loved animals and is truly passionate about caring for pets as if they were her own. Olivia plans to further her education and work toward becoming a veterinary technician, with hopes of working with horses and other large animals someday. One of her favorite activities is taking long walks on the beach with her handsome pup, Zane.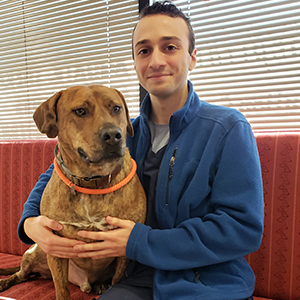 Matthew – Client Care Coordinator
Matthew has been working in the veterinary field for the past four years and recently joined the BAH team in January of 2020. Matthew is especially passionate about advancing animal welfare and helping pet owners through the ups and downs of pet ownership. Outside of work Matthew enjoys traveling, hiking, camping and politics. His pet children include 1 dog – Charlie, 2 cats – Mia and Rascal, a rabbit – Celeste and 2 reptiles – Archie and Darwin.