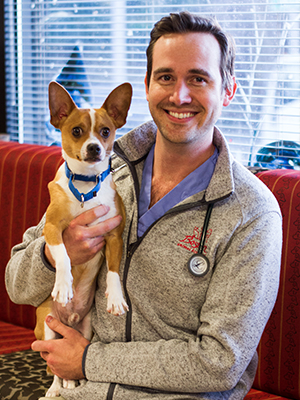 Dr. Jeffrey Evans – Medical Director
Dr. Evans grew up in Des Moines, Iowa where he originally found his passion for working with animals. After several years in Colorado, he transferred to Cornell College to complete a Bachelors of Special Studies with an emphasis in animal Biology. He completed his first years of veterinary school at St. George's University and was then clinically trained at Ohio State University. Dr. Evans is most passionate about small animal companion medicine with an interest in diagnostic medicine, interventional medicine including low level laser therapy, surgery, dentistry, ultrasonography and preventative medicine. When not caring for patients, Dr. Evans enjoys hiking, paddle boarding, playing music and spending time with his best pal, Ollie.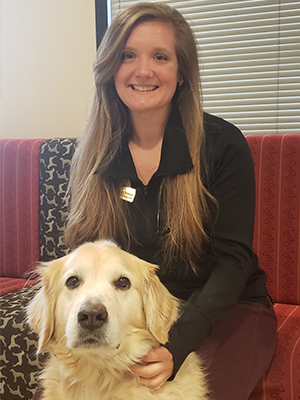 Dr. Sarah Gorman, Associate Veterinarian
A native of Western Massachusetts, Dr. Gorman earned bachelor degrees in Neuroscience and Biochemistry at Skidmore College in Saratoga Springs, New York. She subsequently earned her doctorate degree in veterinary medicine in 2012 from The University of Tennessee Knoxville. After earning her degree, she completed a yearlong internship just south of Saratoga Springs. Dr. Gorman focuses on small animal general medicine, emergency care, and soft tissue surgery. In December 2019 she will complete her certification in canine rehabilitation from the University of Tennessee, a forerunner in this field, focusing on the treatment and management of orthopedic and neurologic conditions. Dr. Gorman is currently working with referral practices across the Boston area with case management of pre and post-operative surgical cases, as well as non-surgical management and care of common conditions. In her spare time, she enjoys hiking, camping and spending time with her pets Winnie the dog, and Dumbo the cat.