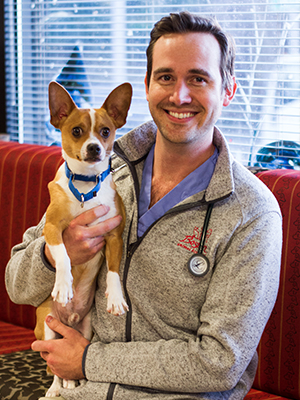 Dr. Jeffrey Evans – Medical Director
Dr. Evans grew up in Des Moines, Iowa where he originally found his passion for working with animals. After several years in Colorado, he transferred to Cornell College to complete a Bachelors of Special Studies with an emphasis in animal Biology. He completed his first years of veterinary school at St. George's University and was then clinically trained at Ohio State University. Dr. Evans is most passionate about small animal companion medicine with an interest in diagnostic medicine, interventional medicine including low level laser therapy, surgery, dentistry, ultrasonography and preventative medicine. When not caring for patients, Dr. Evans enjoys hiking, paddle boarding, playing music and spending time with his best pal, Ollie.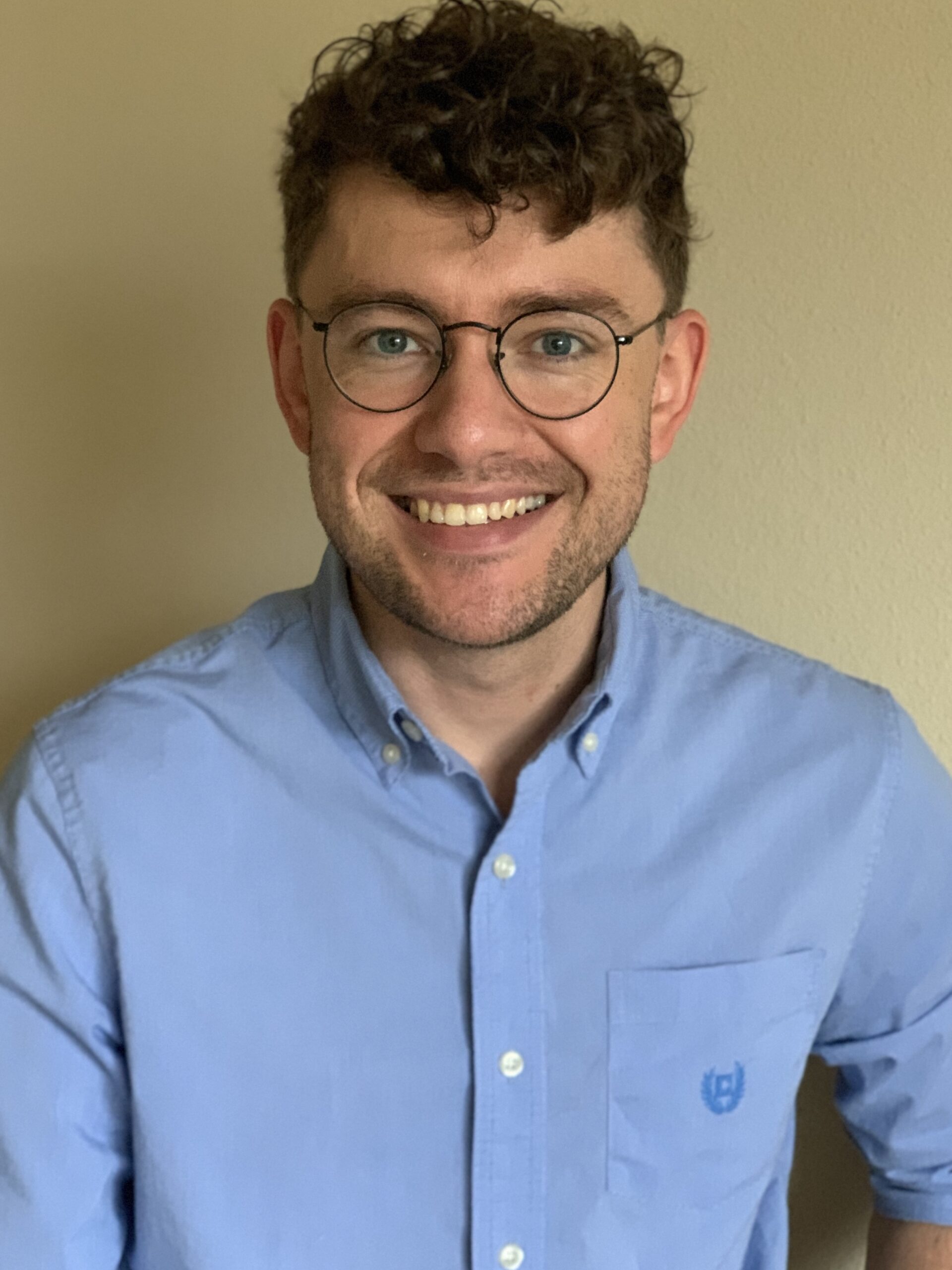 Dr. Daniel Hemstreet, Associate Veterinarian
Dr. Hemstreet was born and raised in a suburb of Charlotte, NC and spent 8 years living and going to school in Raleigh, NC. He attended North Carolina State University earning both bachelors and Doctor of Veterinary Medicine degrees. He returned to the veterinary hospital founded by his parents following graduation where he worked alongside his mother and father before moving to Boston in the fall of 2020. His veterinary interests lie in canine and feline ophthalmology, low stress exam and restraint techniques, dentistry, and preventive medicine. Outside of veterinary medicine, Dr. Hemstreet loves cooking, backpacking, and sailing. His ideal weekend is one with a balance between being outdoors during the day and relaxing at home in the evening with his beloved cat Timon.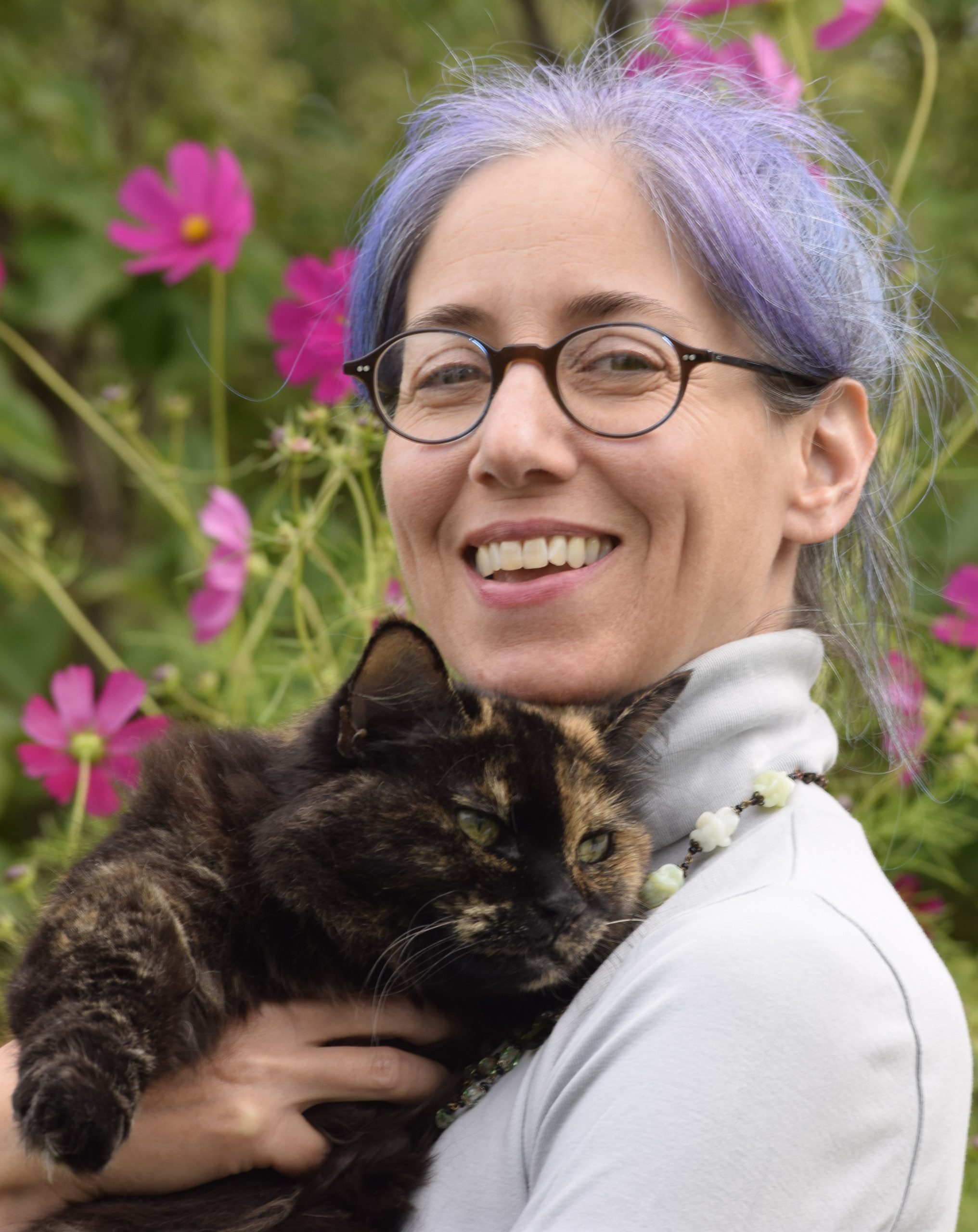 Dr. Kate Steinhacker

, Associate Veterinarian

Dr. Kate is a native New Englander, originally from Connecticut and grew up in Maine. She has a BA in history from Columbia in NYC, a MS in Traditional Chinese Veterinary Medicine from the Chi University in Reddick, FL, and a DVM from the University of Wisconsin School of Veterinary Medicine in Madison, WI. Dr. Kate is most passionate about small animal Integrative Medicine, which combines her interests in nutrition, diagnostic and interventional medicine, and traditional Chinese medicine (acupuncture, Chinese herbal medicine, TuiNa, and Chinese nutritional medicine). Dr. Kate also enjoys biking, gardening, oil painting, hiking, cooking and spending time with little Scooch.